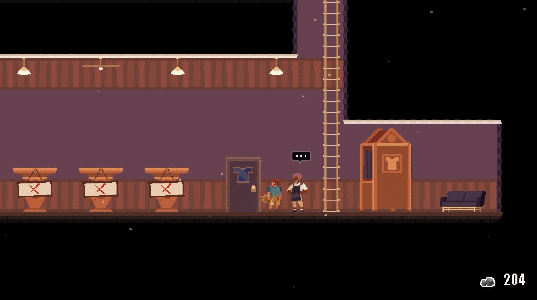 0 Comment(s)
/
by Chris Cleveland
A fatherly hello to you all!
This is a good time to remind you that over Father's Day weekend, 
Dad Quest
 will be seeing a massive 60% discount, marking it as the lowest ever price 
Dad Quest
 has seen on Steam.
In today's '7 Reasons to Play Dad Quest' post we wanted to share details about the new customisation options which launched in Chapter 2 of Dad Quest. The Dad obviously is capable of sporting a cap and beige shorts, but the Child is a butterfly of fashion! 
Starting out with the standard shorts and shirt, the Child will be able to wear an assortment of funky threads! However, these clothes will be cosmetic and offer no stat boosts or debuffs. 
Some Child clothing can only be unlocked by undertaking side-quests, so keep an eye out for new opportunities to accessorise your Child. Want to learn more about side quests in Dad Quest? Check out yesterday's 
blog!
This has been just a quick look at the new customisation options in Dad Quest. Make sure to hop into the game this Father's Day and discover all of the cosmetic items for yourself!
Add the game to your Steam wishlist
 now and come back over Father's day for the 60% off discount!
Tags:

Change Log, Designer, Developer, Development, Early Access, Humor, Humour, Out Now, Ryan Huggins, screenshots, simulator, Steam, store news, update